Crowdfunding New Features
The Open Food Network is a global community of food businesses, community organisations, farms, food producers and software specialists all across the world. The platform is built and delivered by a very small team and funded through a mix of philanthropic donations and contributions from the community. As part of our ongoing explorations in growing sustainably we're exploring crowdfunding for specific features. Part of the power of our global network is that we can crowdfund with our whole international community, sharing the cost on the features we want to see!
Take a look at the features we're currently crowdfunding to develop below.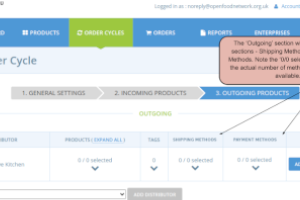 Linking Order Cycles to Shipping & Payment Methods
This enhancement will enable enterprises to set payment and shipping methods that are only available on specific order cycles enabling more flexibility of order cycles and more creative ways of organising payments and deliveries.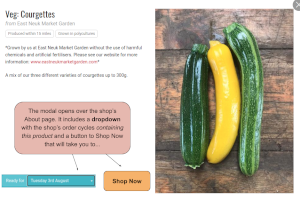 Direct Links to Products
This enhancement will enable people with shopfronts to create share direct links to products in their shopfronts. These links can be shared on social media to help drive traffic to shops. This will also help to improve search engine performance.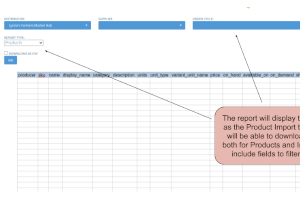 Product Export
This enhancement will enable the product import feature to be wedded with a product export report. This enables community food enterprises managing product lists on behalf of producers new ways to keep product lists updated.